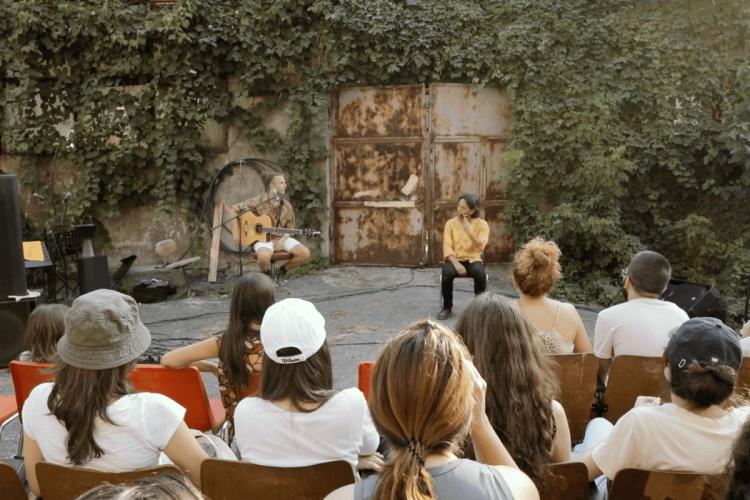 news|news
Supporting Cultural Revival: The Tumanyan International Storytelling Festival
News
10 July 2023
In our ongoing commitment to fostering cultural growth and community engagement, the H. Hovnanian Family Foundation is thrilled to extend its support to the Tumanyan International Storytelling Festival.
Rooted in the charming town of Tumanyan, nestled within the picturesque province of Lori of northern Armenia, the festival serves as a testament to the power of narratives. By bridging the gap between past and present, the event weaves together ancient tales with a contemporary touch. It is a vibrant platform that not only connects people with their cultural heritage but also fosters a sense of unity and inspiration.
The Tumanyan International Storytelling Festival emerges as a transformative force, creating space for connection, collaboration, and the nurturing of creative ideas that will shape Armenia's future.
Having witnessed the resounding success of the festival's prototype event in September 2022, we were captivated by the positive response from attendees. With a diverse lineup of 40 talented performers and an enthusiastic audience of over 200 individuals, the festival proved its potential to leave a lasting impact.
Beyond its cultural significance, the Tumanyan International Storytelling Festival serves as an economic catalyst for the region. Located strategically between Yerevan and Tbilisi, the festival attracts both international and domestic tourists, driving cultural tourism and fostering local economic development. This alignment of cultural preservation and economic growth further underscores the festival's importance.
At the H. Hovnanian Family Foundation, we firmly believe in the transformative power of storytelling. By supporting the Tumanyan International Storytelling Festival, we aim to preserve this vital cultural tradition, nurture the talents of storytellers, and contribute to the growth of tourism and the local economy in Tumanyan. Our commitment to promoting culture, arts, and community engagement finds its perfect embodiment in the inspiring efforts of the Tumanyan Development Foundation and its extraordinary festival.
To find out whether your NGO is eligible for Armenian Grants, you can complete the Eligibility Quiz.