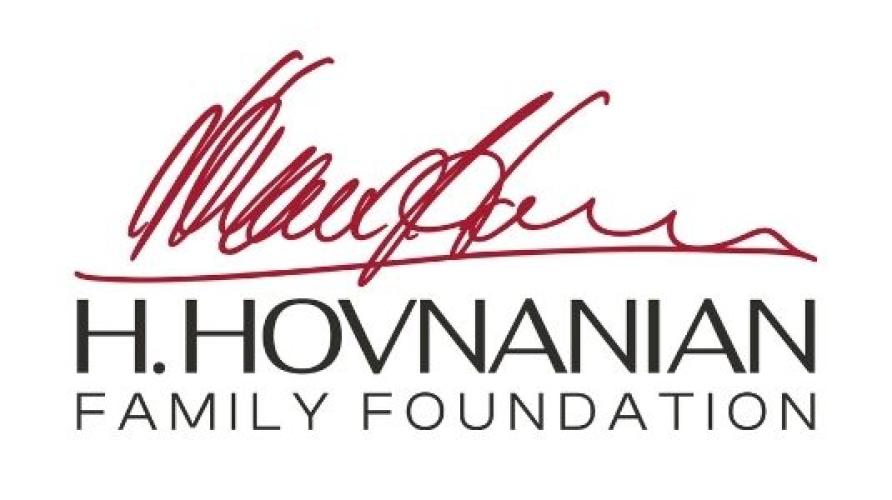 news|news
H. Hovnanian Family Foundation Launches Newly Developed Website
Press Releases
28 April 2022
H. Hovnanian Family Foundation Launches Newly Developed Website
Yerevan, Armenia – The newly redeveloped website of The H. Hovnanian Family Foundation is launched and features a new name, new logo, and newly revamped grant-making program. The site is now more user-friendly for thousands of applicants to its grants, scholarships and fellowships programs in the United States and Armenia. In addition, it provides a historical look at the Foundation's philanthropy from its inception to the current day. Although the name has changed from its previous Hirair and Anna Hovnanian Foundation, the mission and long-term vision remain very much consistent, as trustee management is in the hands of the founders' children and grandchildren. Before his death, Hirair himself had requested the name change to encourage his descendants to continue donating to the family foundation. And the new logo is actually a remake of his first corporate logo from 1962.
The Foundation commits its support primarily in the Armenian community, both in Armenia and in the United States, and in New Jersey, with a focus in Monmouth and Ocean Counties, through existing non-profit programs and institutions that have a long-standing history in and provide value and impact to these regions of the world. The new site defines early on these two geographical focus areas, allowing applicants to quickly find details pertaining to the application process and all related FAQs under the related What We Fund sections.
Since its inception in 1986, the Foundation has given over $97.8 million in scholarships and grants to various charitable organizations including but not limited to medical centers, universities, nonprofit organizations, and several of its own operating programs. As receiving quality, eligible applications is essential for the Foundation, grantees, students, scholars and non-profit organizations can now more easily find pertinent information about updated eligibility criteria and program parameters by taking a quick eligibility quiz before applying for funding.
Current, prior year and previous grantee recipients are listed on the site, with images highlighting some of the most impactful projects funded to date by the Foundation. Specific areas of interest for the Foundation include: arts and cultural preservation, community and youth development, ecotourism, education, healthcare/public health, IT and entrepreneurship, repatriation, rural development, and volunteerism.
Please visit our new website at hovnanianfoundation.org and while there sign up to be added to our e-mail network of contacts for future updates.
Since the Foundation's establishment in 1986, H. Hovnanian Family Foundation has contributed to hundreds of initiatives and projects for charitable, educational, scientific, cultural, and other related purposes with a primary focus on assisting Armenian communities worldwide as well as organizations in Monmouth and Ocean Counties in the state of New Jersey.