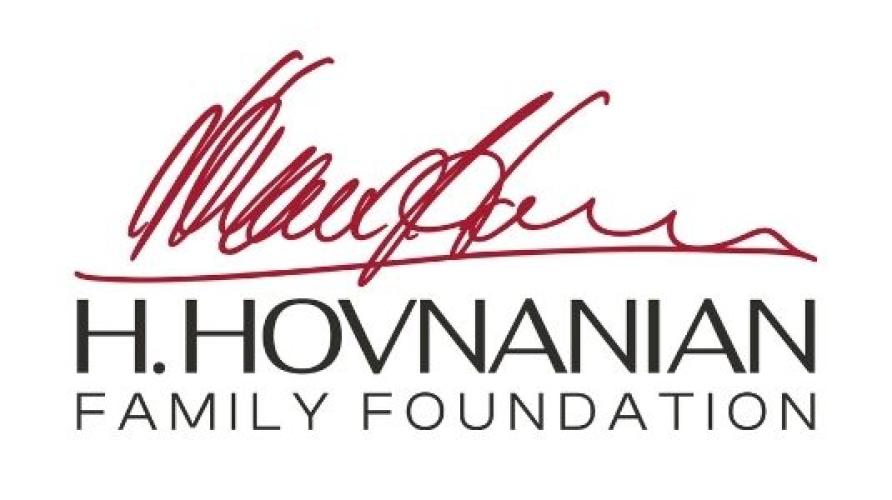 Back
Developing Armenia through Existing Non-Profit Programs and Institutions
Press Releases
8 December 2022
Developing Armenia through Existing Non-Profit Programs and Institutions
YEREVAN, Armenia – In its continued commitment to the development of Armenia, the H. Hovnanian Family Foundation awarded $285,000 to its 2nd and 3rd quarter 2022 grant winners comprised of 10 non-profit organizations in all. Grant applications in the spheres of education, public health/medicine, entrepreneurism, as well as youth, rural and tourism development are submitted year round as per criteria outlined on the newly revamped website, and reviewed quarterly by the board of directors.
Whether it is to develop Armenia through improving special education by enhancing the capacity building within the Ministry of Education, Sciences and Culture, state-funded rural schools, or to actualize better healthcare providing Alzheimer's disease training presentations for primary care physicians and nurses, or by means of research and popularization of Armenian architecture, culture and history abroad, the H. Hovnanian Family Foundation is continuously committed to providing financial support to existing non-profits and institutions committed to making an impact.
The Foundation believes that investment in youth yields returns multi-fold in the future. That is why it supports Our Lady of Armenia Summer Camp, which hosts 200 children from socially and economically vulnerable living conditions at its Tzaghkadzor summer camp session of sports, health and cultural education, computer and foreign languages. Hub Artsakh NGO was awarded a grant to create a Hovnanian Fellowship to support projects, initiatives, and ideas of young entrepreneurs living in Artsakh, by providing professional coaching, and co-working space for a full year for 12 students interested in transforming their ideas into profitable projects.
In support of tourism development, Trails for Change NGO was awarded funding to install new directional and informational signage at the Yerevan Botanical Garden, and now the visitors' experience will be more pleasant and user friendly. Another grant recipient, Progressive Medicine NGO, will translate from English into Armenian and publish 500 copies of each volume (Volume 1 and Volume 2) the ICRC War Surgery book to educate well-trained military doctors, which is essential for Armenia, considering the geopolitical situation of the country. The books will be allocated to Yerevan State Medical University library and chairs, respected departments of medical centers, and rural hospitals.
Among the 3rd quarter grantees is NorArar Education NGO, which aims to improve the reading outcomes of students with special education needs through its Help Me Read program. The Lusik Aguletsi Museum, will produce 5-series historical documentary in English about ancient Armenian queens called "The Armenian Crown", projected to stream in the U.S. and worldwide. Alzheimers Care Armenia run "Brain Health Armenia Project", is doing groundbreaking work in Armenia by providing early detection memory screenings and Alzheimer's disease training, as well as palliative care. Research on Armenian Architecture NGO was pledged a 1:1 match for every dollar they raise in 2023 to help offset expenses associated with new office space so they can continue their important research and publication work uninterrupted.
All the grants awarded by H. Hovnanian Family Foundation are to serve the development of Armenia and to strengthen its security. The Foundation awards grants quarterly and via its new website www.hovnanianfoundation.org allows non-profit organizations to take a simple eligibility quiz to determine if required criteria needed to merit submission of a grant request are met.