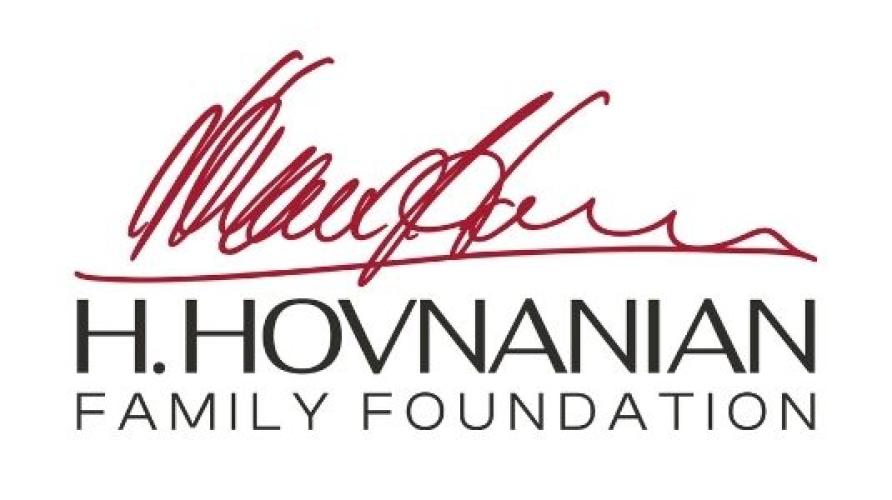 news|news
2021 H. Hovnanian Family Foundation Annual Report
Annual Reports
31 December 2021
2021 Hirair and Anna Hovnanian Foundation Annual Report
Letter from the President:
2021 was a pivotal year for our Foundation. On April 9, 2021 our founder, Hirair Hovnanian, passed away at the age of 89 in his home in Armenia. He was laid to rest at the St. Anna complex he built in Yerevan, and now lies next to his beloved wife, Anna. As Hirair's will designated that all his remaining assets be transferred to the Foundation, we have worked diligently to initiate the transfer of his assets, leaving outside of the Foundation those assets which his estate must monetarize prior to the transfer. As of December 2021, we were able to grow the Foundation to a market value of approximately $211,363,000 (vs. $106,166,200 as of the end of 2020). As we know we are only halfway through the transfer of his assets, we are faced with the reality that we will need to ramp up both our grant giving and the programs we run.
On the Armenian side of our giving, we continue to support and expand our Birthright Armenia and Armenian Volunteer Corps projects which are more successful than we could have ever dreamed possible. Shockingly with COVID still raging and the devastating outcome of the 44-day war that ended in November 2020, our volunteer numbers are at an all-time high. HIKEArmenia, also challenged by COVID scaring away most international travelers, focused on developing local interest in hiking. Developing this core group of hikers to help us ensure Armenia's trails are well maintained will be a big priority for HIKE in the coming years. In addition, HIKE is taking on the initiative to create the "Armenian National Trail" which will allow through-hikers to hike from the north tip of the country to the very southern edge. Our Tech VC entity, HIVE, was in a holding pattern since all events in 2021 were canceled, but of the startups we have contributed to one or two have the potential to be the next Armenian Unicorn. Our Fulbright program bringing Armenian students to the USA to study in STEM is going strong. Finally, in addition to our multi-year commitment to upgrade the irrigation system throughout the Tavush Region, we supported 11 local NGOs, distributing grants totaling $222,804 in support of their respective focus.
We committed a large endowment to ensure the Hovnanian School in New Milford, New Jersey, which was founded by my Uncle Vahak and Aunt Hasmig, continues to carry the Hovnanian name.
On the US side, we continued our commitment to Villanova University; along with a number of other universities and private educational institutions, and expanded our investment in the NJ-based Health Care system of Hackensack-Meridian Health and RWJBH – Community Medical Center.
In addition, we gave numerous scholarships and stateside grants totaling $1,048,250.
Although my father approved the Foundation's name change years before his death, we are officially launching a new Foundation website in the coming months using the new name and new logo.
Sincerely,
Edele Hovnanian
Click here to download the full 2021 Hovnanian Foundation annual report.